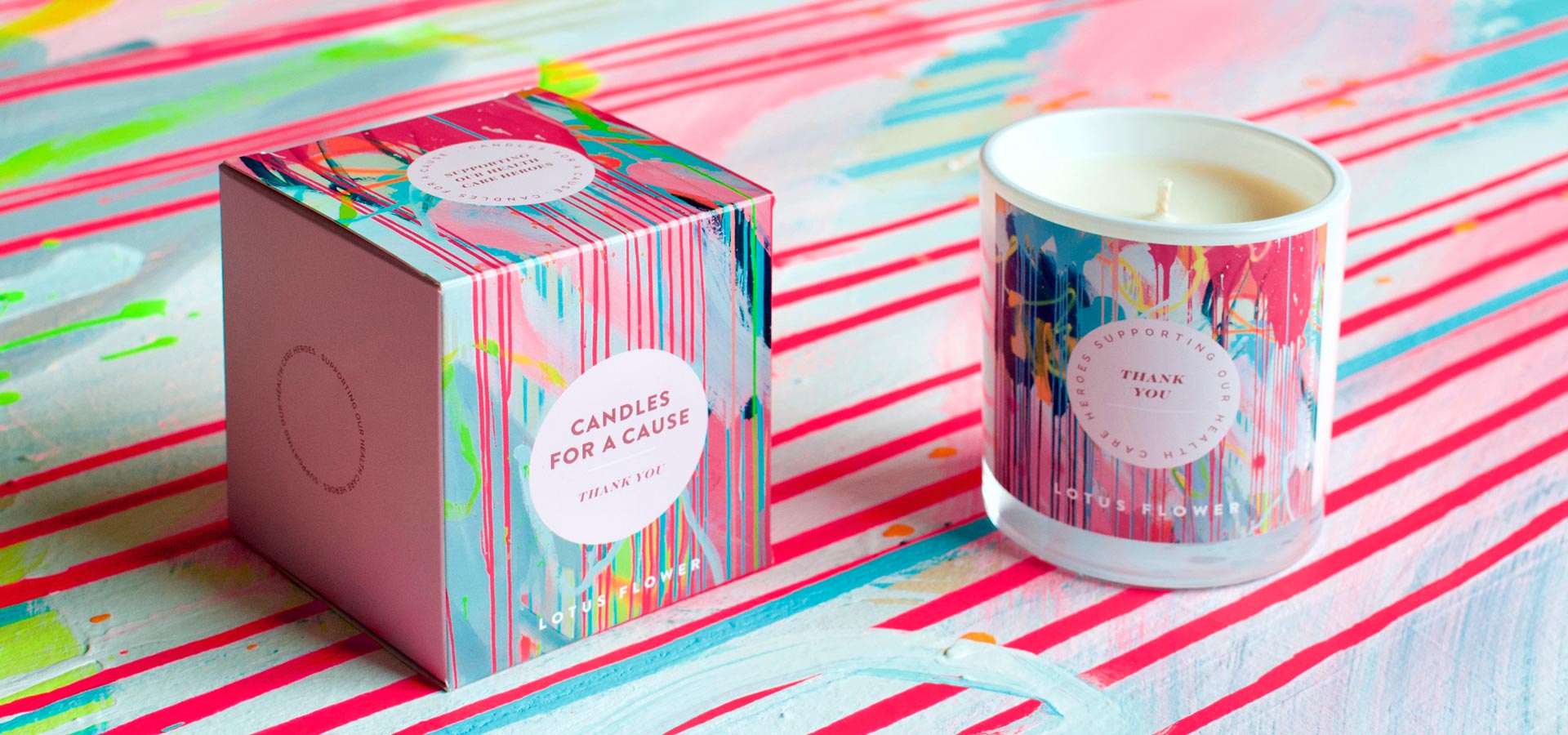 Candles for a Cause
Early in 2020, the Barwon Health Foundation approached Rowena to supply artwork for the 'Candles for a Cause' project, raising funds for Barwon Health and the Geelong Hospital. Covid 19 slowed the progress of the project, but thankfully we were able to launch the candles pre-christmas.
The artwork that Rowena supplied was used on the 'Thankyou' candle. This candle, and the funds raised from it honours our health care heroes, to support staff wellbeing and children's health at Barwon Health.
As a mother and an artist Rowena didn't hesitate in joining the collaboration and donating her work for the campaign; "2020 really has been a year about finding a way to give what you can. This year, so many of us have faced immense challenges, and as an artist if I can help in sharing my artwork for this cause, there is no question that I would do that. COVID-19 has really taught me to find a place within the small unit of my family and relish in what we have, in the present. As an artist I can help make the world a little lighter. For that reason I have chosen this piece 'An interior sparkle' for Candles for a Cause."
The idea of the thank you candle is that purchasers are not only saying thank you to our health care heroes but can also give the gift as a thank you to someone special in their life, a loved one, carer or teacher