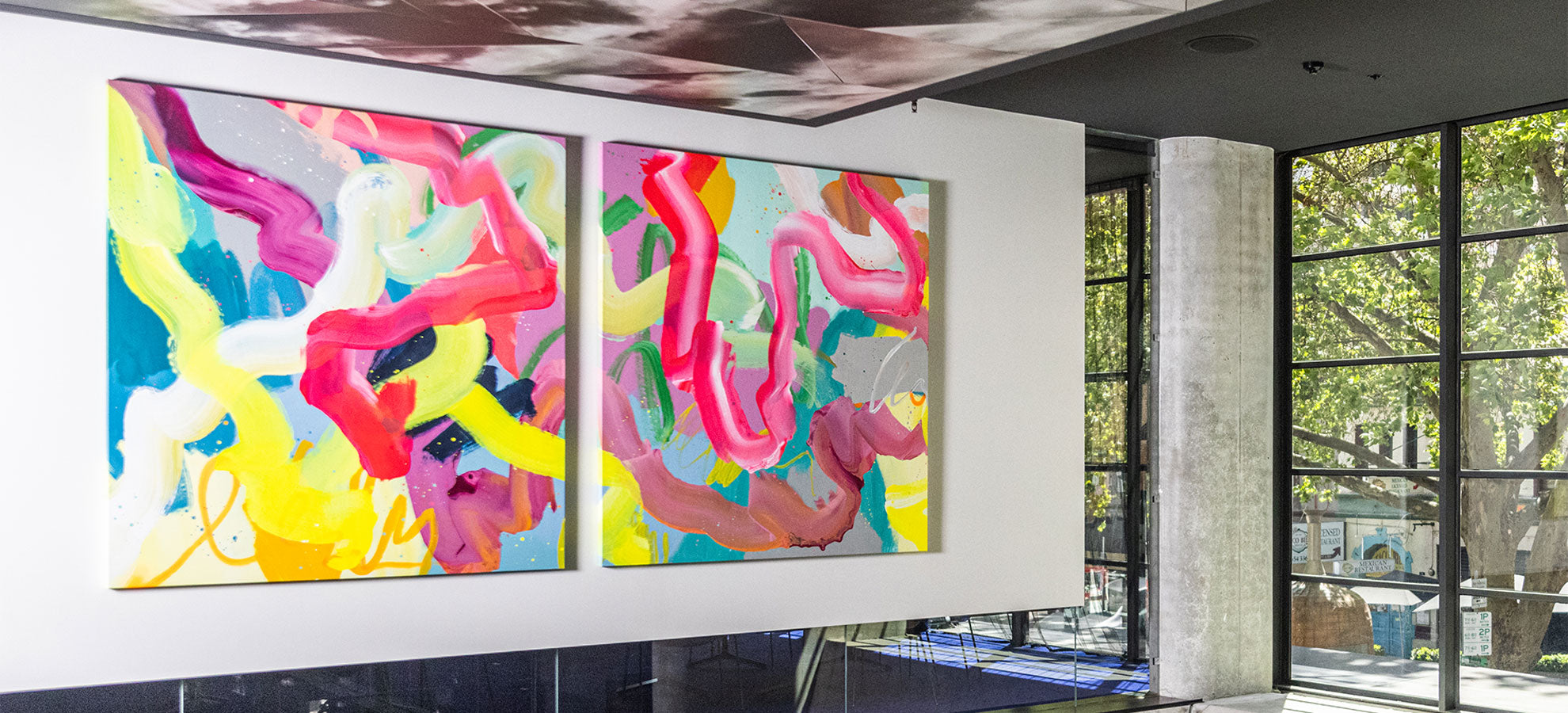 Prismatic Thread
Flowing ribbons of colour and brush stroke dance across my new series of immersive paintings for the lobby entrance of QT Melbourne, setting the scene for this aesthetically and conceptually vibrant hotel on arrival.
At the entrance of the first floor conference room, the paintings bathe the viewer in a soft warm glow,
simultaneously enhancing and complimenting the expanse of watermelon coloured carpet. Pinks, mauves, apricots, soft aquas and whites are layered in a complex exploration of abstract expressive painting.
Standing on the first floor guests can see how the paintings all speak to one another. The works are visible in both conference spaces and the elevated lobby space, their common threads of luminous, lustrous colour, interlacing and connecting the space and imparting energy on those that experience them. Something that seems quite fitting after months of absence, separation and closure.
Emerging from lockdown, these paintings intend to weave positivity into the everyday. Visiting a hotel like QT Melbourne is enhanced and made a little more special with the presence of these works.