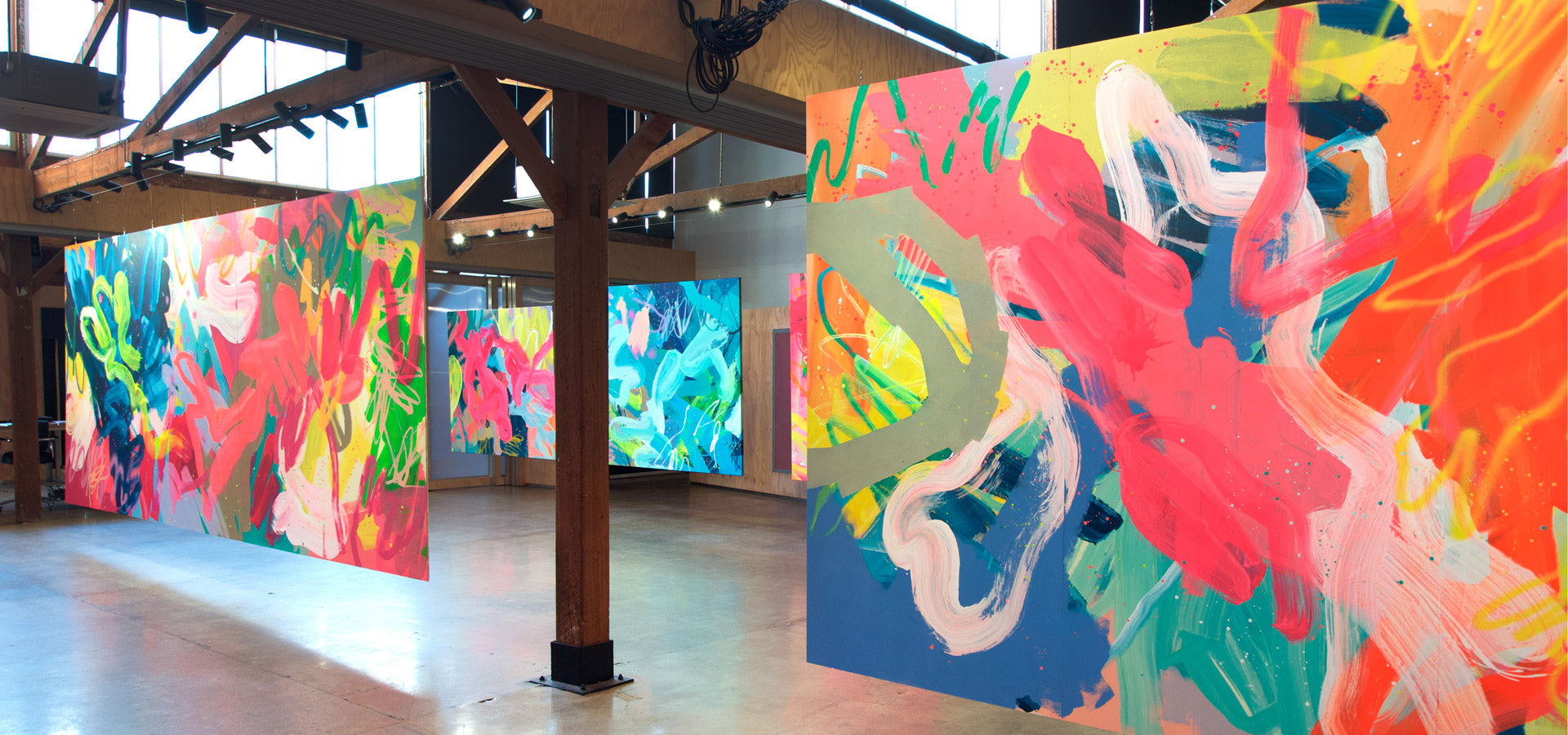 Colourboss
Over the past eighteen months, Rowena Martinich refocussed her studio and public art practice, producing an exhibition of new works, Colourboss; a powerful collection of pieces that are the embodiment of energy and dynamism. Colourboss exploded into Collingwood's OzDare Creative Space during October 2018.
Martinich's new works retain the incredible chromatic intensity that brought her to acclaim, while her painting practice has evolved significantly; liquid gestures sweep, marble and drag across the canvas, over layers of detailed expressionist marks and pools of colour. These pieces reach a new depth and reinforce Martinich's place in the contemporary field of abstract expressionist painting.
The Colourboss exhibition was anchored by two expansive murals measuring a total of 12m long x 2.4m high, demonstrating Martinich's ability to work to extreme scale, flanked by large paintings on canvas. The exhibition also featured a photographic retrospective of Martinich's public art projects and installations over the past 10 years, as well as video documentation of her process in the studio.
To view a Colourboss catalogue with sizes and prices of available works from the exhibition, please get in touch via the contact page.
Rowena would like to acknowledge the support of Simply Social Management in the promotion and production of this event.
View available paintings here.
Read about the Exhbition Launch and view party pics here.