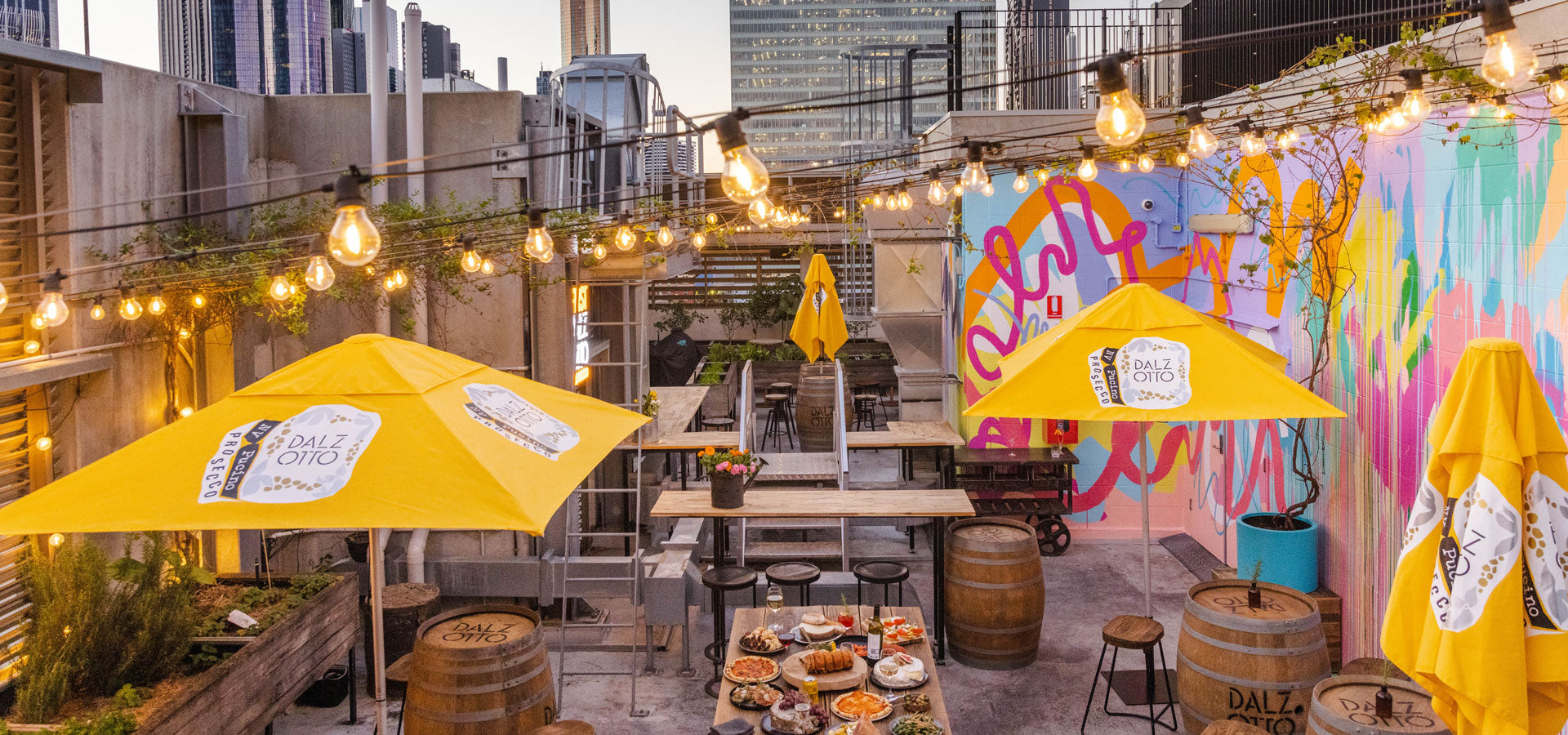 The Secret Garden @ QT Melbourne
My latest mural project 'Chromaoasis' is inspired by the element of surprise of the Secret Garden, which lives hidden behind the iconic Rooftop at QT, Melbourne. It shifts and evolves from every angle, promising to tell a new story at every glance. Enter into a luscious playground, full of vibrant colour, fluid and fierce providing a contrast against the industrial design and city skyline views.
Guests can thrive on a Rooftop oasis, sipping on Dal Zotto prosecco with sounds harking back to 1920's Italia curated by vibe expert Andrew Lewis, Founder of DigitalWax and QT Music Collaborator.
The rooftop springs to life with an oasis of colour amidst the hard edged and grey urban city-scape. It offers a deep immersion into the layers of luminous colour and liquid painted gestures, the organic sweeping lines of the painting softens the building structure and creates cohesion across the rooftop garden, transforming it into a place of imagination and playfulness and taking patrons outside the realms of their normal daily experience.
The Secret Garden is open Thursday to Sunday 2pm til late at QT Hotel, 133 Russell Street, Melbourne.
QT Melbourne is also showing an exhibition of my works title 'Prismatic Thread.'