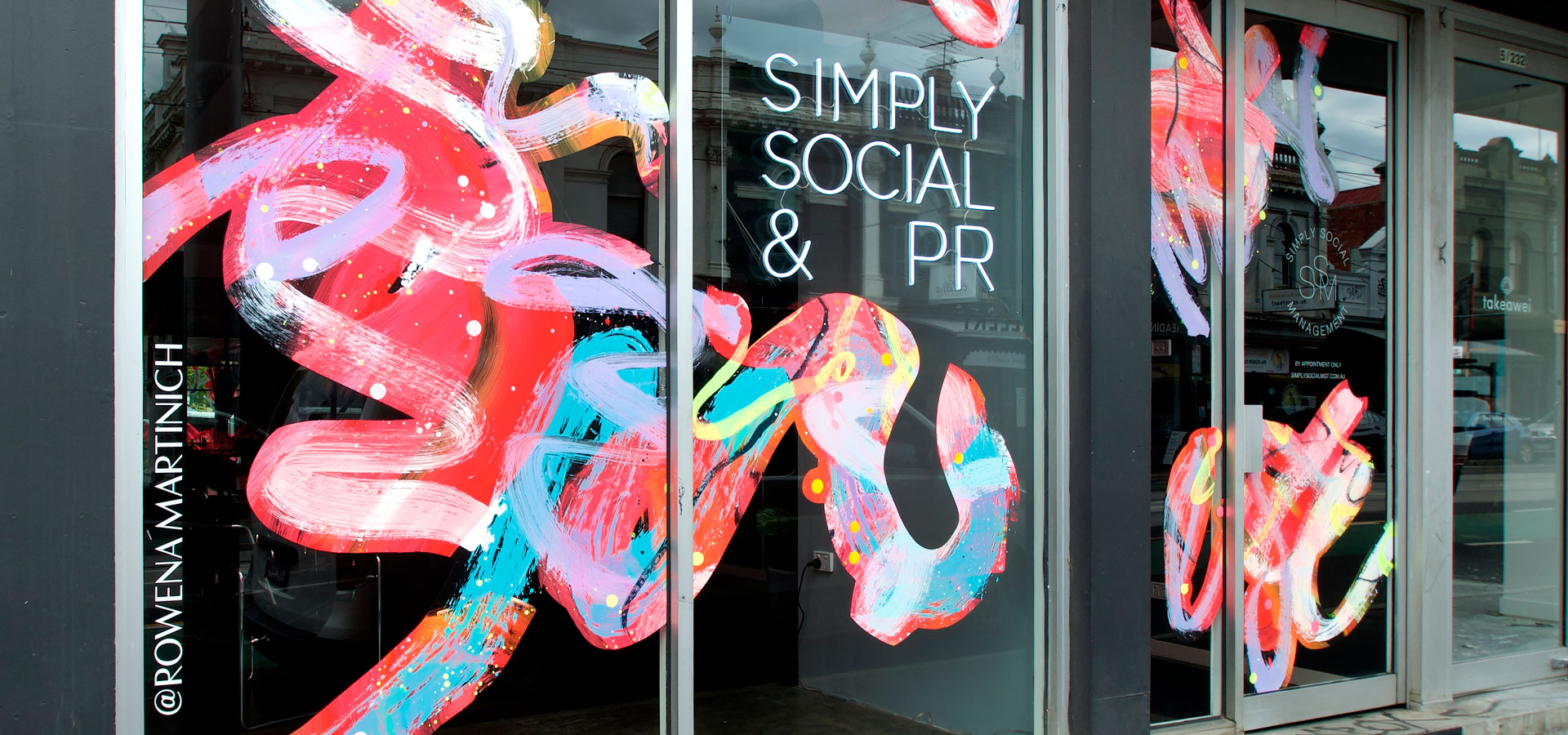 Simply Social Window
The artwork that I created for the Simply Social Window in Brunswick Street, Fitzroy is an articulation of gesture and colour. I selected the key brushstrokes from a large painted work, and cut them out to form a series of pieces to collage across the window. Ribbons of line thread and frame different aspects of  negative space and signage, and the luminous reds, pinks and whites float and radiate against the dark window space.
Creating bespoke window activations is one of the most interesting aspects of my practice. Each piece is site responsive and painted specifically for its location. Then, the placement and installation of the work is all decided onsite in collaboration with my professional installer. The impact that this kind of work can make on both the interior and exterior of the window space is transformative and high impact.