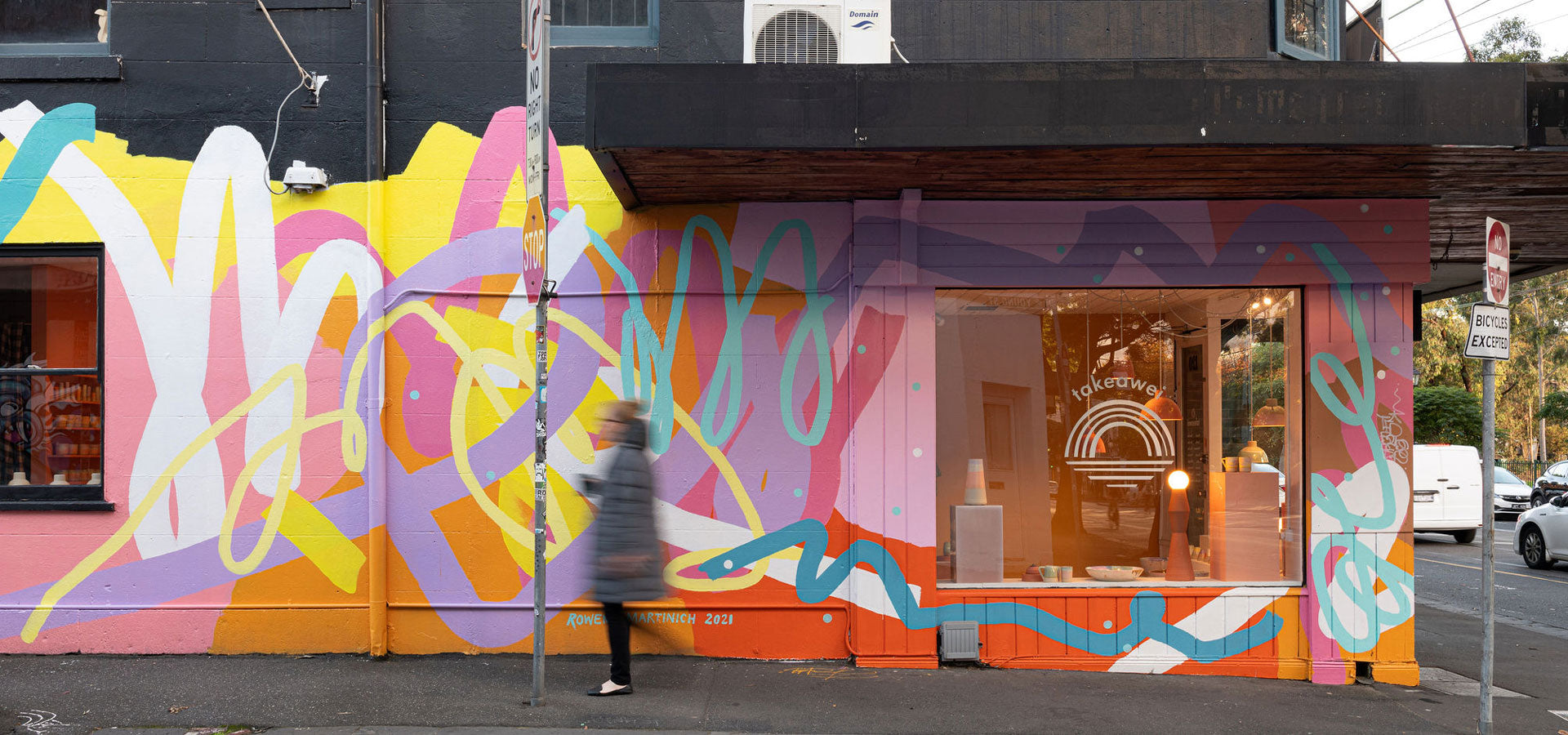 Takeawei Mural
The mural that I created for the new Takeawei store in Gertrude Street, Fitzroy, draw's on the glaze palettes of Takeawei's ceramic design pieces for inspiration. Throughout the store are beautiful soft pinks, lilacs, peaches and yellows with highlights of orange and turquoise - colours that I love! I felt it was a meeting of the minds reinterpreting the Takeawei aesthetics into a two-dimentional work.
This entire piece was painted with rollers, giving a very punchy solid line-work that dances and interlaces across the building surface, and extends up into the black base of the wall surface above. The mural extends the length of the building and wraps around the windows, framing the interior and working very closely with the Takeawei pieces and brand.
All of the buildings along this shopping strip are really dark in colour, and I wanted to add some playfulness and joy to the area with this mural, especially given the Covid climate that we are in the thick of. I titled the mural 'Sunnyside' and hope it can elevate peoples experience of the streetscape.