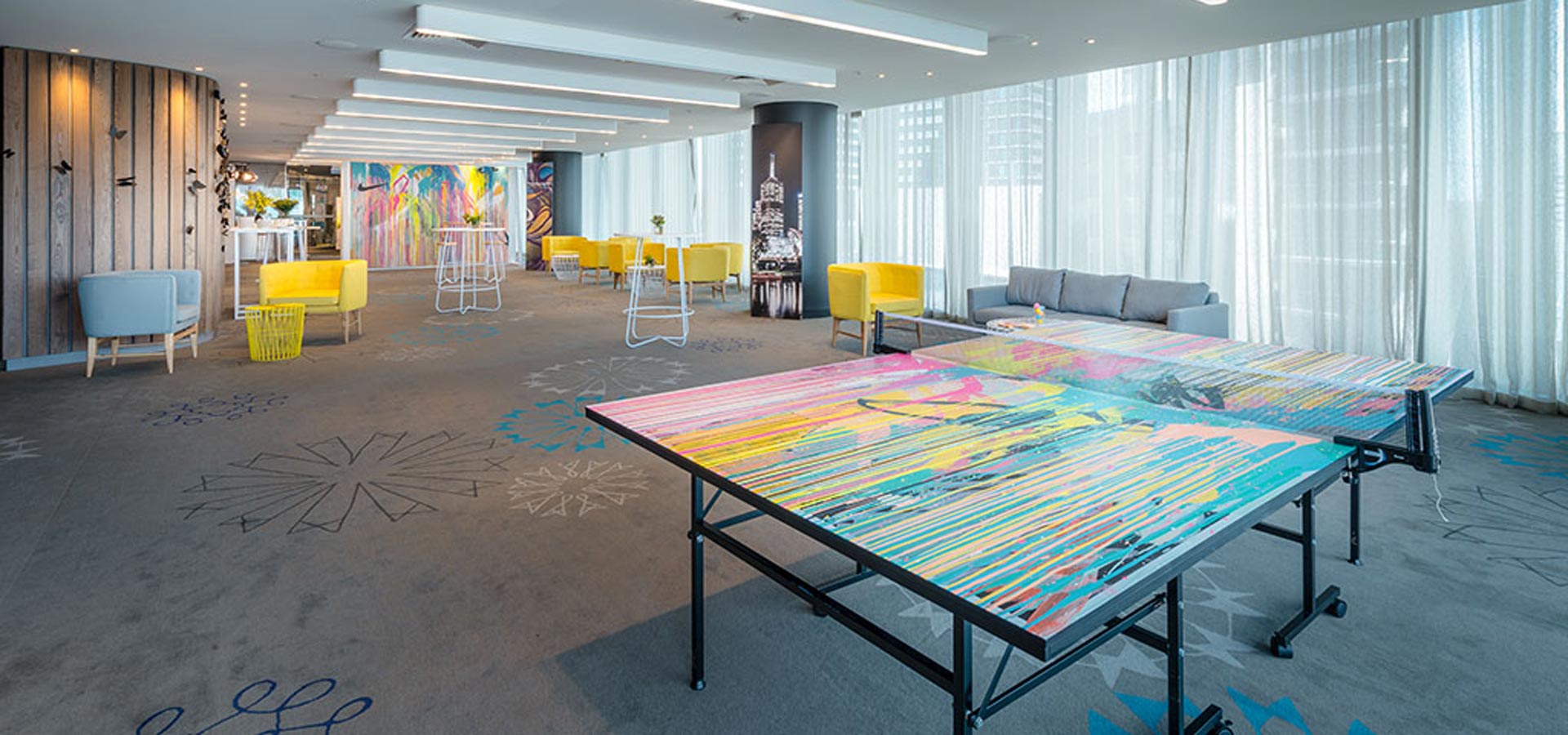 Nike - Australian Open
Working in conjunction with Moth Design, Rowena Martinich was commissioned by Nike to create a painted backdrop for their 'Player Space' as part of the 2015 Australian Open. Martinich also painted a table tennis table for the tennis players to play on. The colour themes articulated in the artwork are consistent with the Nike fashion palette for the players in the 2015 summer season.
Photographs by Albert Comper.